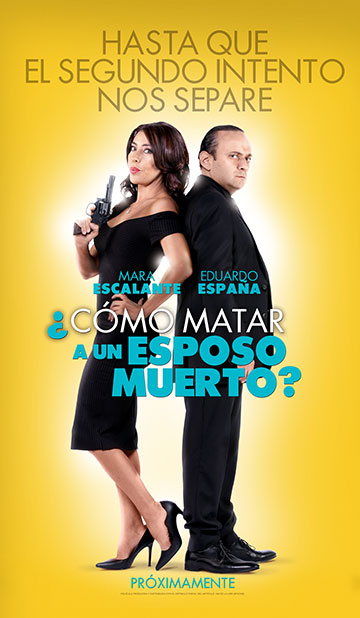 Spanish (with English Subtitles)
Synopsis
CÓMO MATAR A UN ESPOSO MUERTO
Inspirada en hecho reales, esta irreverente comedia gira en torno a Carolina, una dedicada madre de dos niñas casada con Germán, un empresario mujeriego solapado por su hermano y socio Fernando. Justo cuando Carolina decide dejarlo, Germán fallece inesperadamente dejando toda su fortuna, y la custodia de sus hijas, a Fernando. Carolina se queda sola y en la calle. Para poder encontrar nuevamente su felicidad ella deberá enfrentarse a numerosos obstáculos para liquidar a su ex esposo y arruinar su legado, aún después de muerto.
How To Kill a Dead Husband
Inspired by true events, this irreverent comedy revolves around Carolina, a dedicated mother of two girls married to Germán, a businessman and a womanizer enabled by his brother and partner Fernando. Just when Carolina decides to leave him, Germán dies unexpectedly leaving all his fortune, and the custody of his daughters, to Fernando. Carolina is left alone and on the street. In order to find her happiness again, she must face numerous obstacles to destroy her ex-husband and ruin his legacy, even after his death.
PLEASE NOTE THIS FILM SCREENS WITHOUT ENGLISH LANGUAGE SUBTITLES.