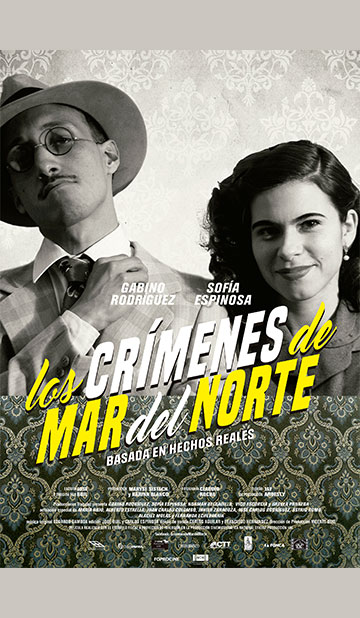 Synopsis
LOS CRÍMENES DE MAR DEL NORTE
Conocido como "El estrangulador de Tacuba," Gregorio "Goyo" Cárdenas fue el primer asesino serial mexicano que recibió gran atención mediática. En esta escalofriante cinta, sus crímenes son contados por Jorge Roldán, quien fuera su compañero de la Facultad de Química en 1942. En el transcurso de dos meses, Goyo estranguló a cuatro mujeres, una de ellas su propia novia. Tras cometer sus atroces crímenes, Gregorio confesó a Jorge lo sucedido y la ubicación de los cadáveres. La trama se desenvuelve a través del relato de Jorge y la investigación llevada a cabo por Ana María Dorantes, agente del Servicio Secreto de la Ciudad de México en aquella época.
The Crimes of the North Sea
Known as "The Strangler of Tacuba," Gregorio "Goyo" Cárdenas was the first Mexican serial killer to receive great media attention. In this chilling film, his crimes are recounted by Jorge Roldán, who was his classmate in the Department of Chemistry in 1942. Over the course of two months, Goyo strangled four women, one of them his own girlfriend. After committing his atrocious crimes, Gregorio confessed to Jorge what had happened and the location of the corpses. The plot unfolds through Jorge's narration and the investigation carried out by Ana María Dorantes, an agent of Mexico City's Secret Service at the time.