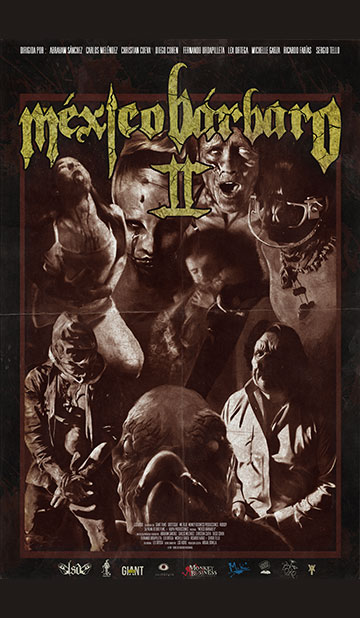 Synopsis
En esta nueva antología de terror, 9 Directores mexicanos se reúnen para narrar las tradiciones y leyendas más brutales, despiadadas y extrañas de nuestro país. México Bárbaro 2 muestra al mundo historias que forman parte de nuestra cultura popular, desde dulces historias contadas por nuestras abuelas, un híbrido entre el ratón y el hada de los dientes, brujería, la historia detrás de La Llorona, sexys ayudantes del Diablo, un héroe pagano, La Quemada, hasta sangrientos ritos culinarios ancestrales. Tradiciones y leyendas que hoy siguen causando terror entre los mexicanos.
In this new horror anthology, 9 Mexican directors come together to tell stories about the most brutal, ruthless and bizarre traditions and legends of our country.
Mexico Barbaro 2 shows the world tales that are part of our popular culture, from the sweet stories that our grandmothers used to tell, a hybrid between a mouse and the Tooth fairy, witchcraft, the story behind "La Llorona" (The Weeping Woman), the Devil's sexy assistant, a pagan hero, "La Quemada" (The Burnt Woman), an even bloody ancestral culinary rites. Traditions and legends that continue to cause terror among Mexican people today.