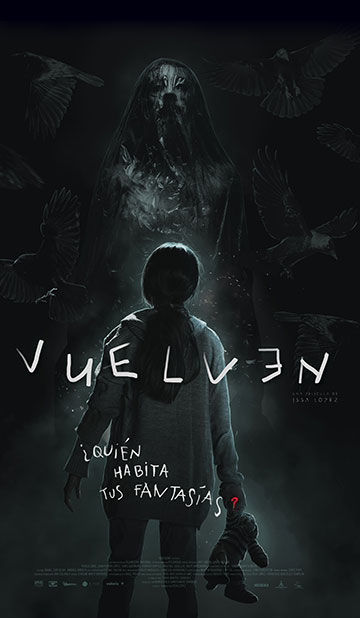 Synopsis
VUELVEN
Aclamada por el ganador del Óscar Guillermo del Toro como una de las mejores películas mexicanas de los últimos años, esta fantasía oscura de la directora Issa López es una película de género con un gran corazón que supera todas las expectativas. Su protagonista, Estrella, de 10 años, tiene tres deseos. El primero es que su madre desaparecida regrese. Su deseo se le cumple, pero su madre está muerta y su fantasma la sigue a todas partes. Aterrada, Estrella intenta escapar uniéndose a una pandilla de niños huérfanos, pero pronto descubre que en el mundo real, los fantasmas nunca se quedan atrás, y que solo los más valientes sobreviven a la brutalidad y la violencia que la rodean.
Tigers Are Not Afraid
Hailed by Oscar-winner Guillermo del Toro as one of the best Mexican films in recent years, Issa Lopez's dark fantasy is a heartfelt genre film that surpasses all expectations. Its protagonist, 10-year-old Estrella, has three wishes. The first one is for her missing mother to return. Her wish is granted, but her mother is dead and her ghost follows her everywhere. Terrified, Estrella tries to escape by joining a gang of orphan children, but she quickly discovers that in the real world, ghosts are never truly left behind, and that only the bravest survive the brutality and violence that surround her.