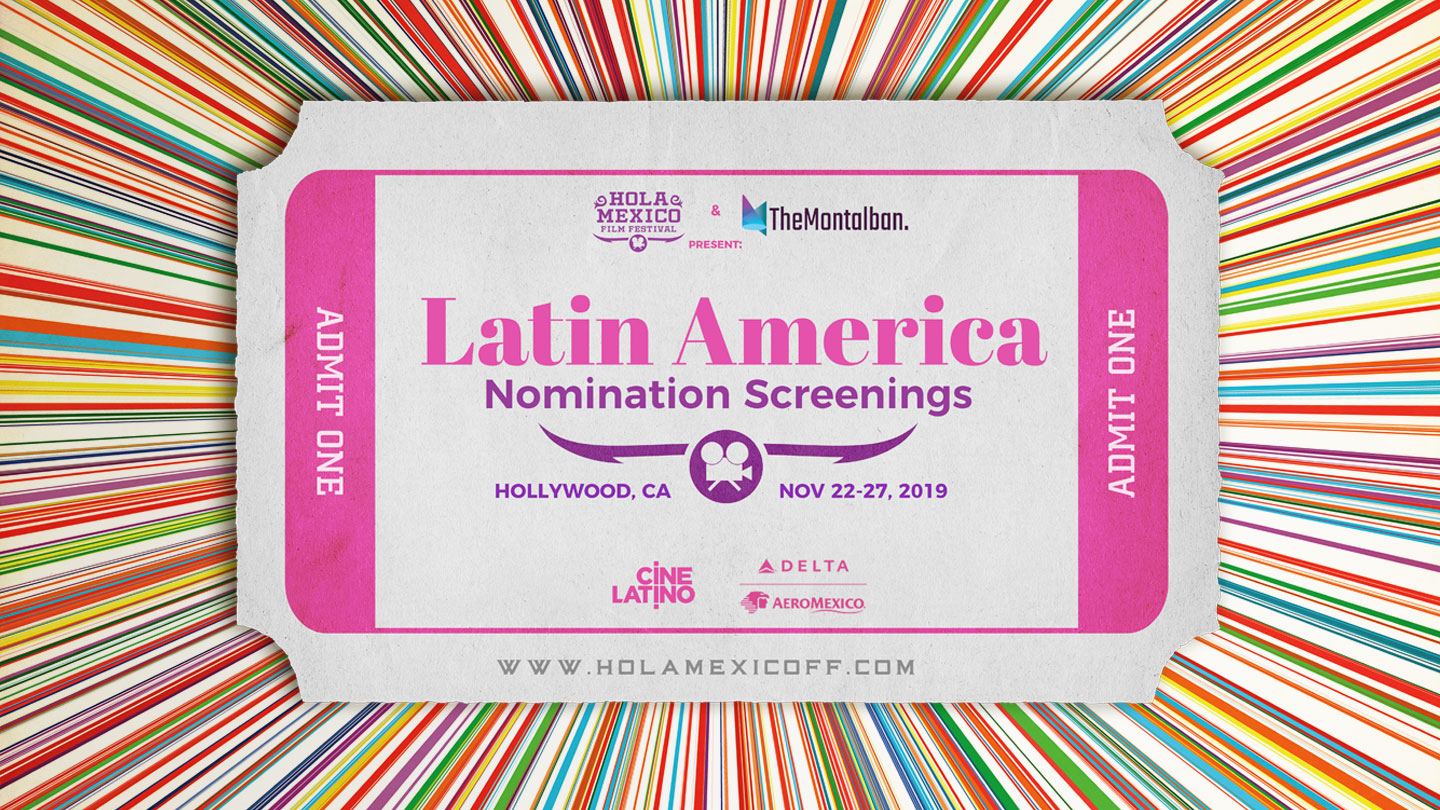 Latin America

Nomination Screenings
Hola Mexico Film Festival, which features rising and established talents in Mexican cinematography, is proud to present the inaugural edition of LANS, which they hope will bring more awareness to Latin American films, especially those which members of The Academy of Motion Picture Arts and Sciences can vote on. LANS is also the first event to bring all Latin American films that are considered for an Oscar nomination, including: 
Argentina, Bolivia, Brazil, Chile, Colombia, Cuba, Dominican Republic, Ecuador, Guatemala, Honduras, Mexico, Panama, Uruguay & Venezuela 
Each film will play only once.
Academy Voters have free access, general tickets are $13.00 The Largest Mexican Film Festival outside of Mexico, celebrating our 11th year.