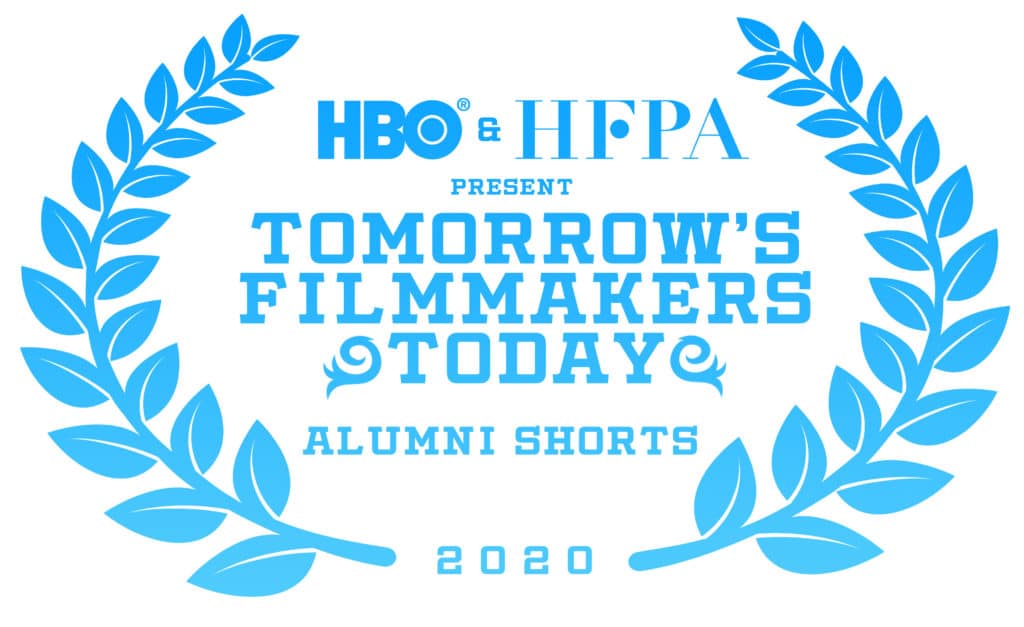 For the past 5 years the Hola México Film Festival has selected exemplary emerging Latino filmmakers for an intensive fellowship program that connects them with prominent directors, producers, festival programmers, and top executives in the Hollywood and Mexican filmmaking industries; and showcased their short films during the festival. 
This year HMFF have selected 19 TFT alumni to feature their outstanding shorts in Pantaya. 
Q&A - Monday 9/14 -8pm-10pm PST
Q&A - Tuesday 9/15 - 8pm-10pm PST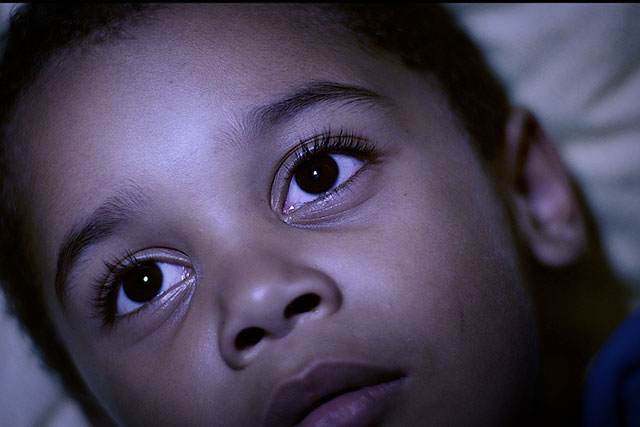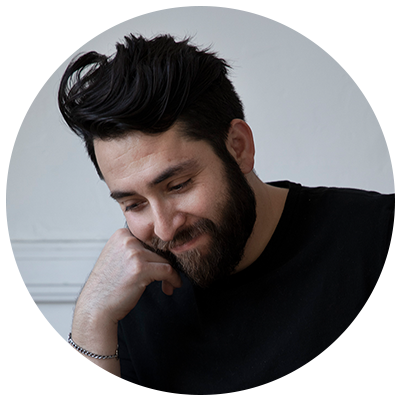 Andrew Vasquez
Director, Writer, Producer, Editor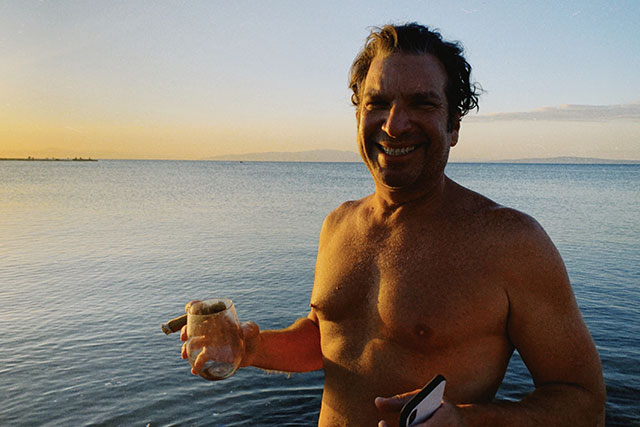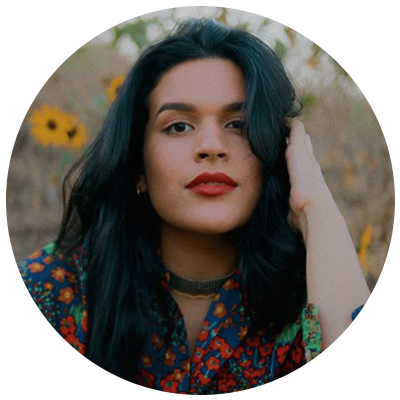 Gabriela Ortega
Writer, Director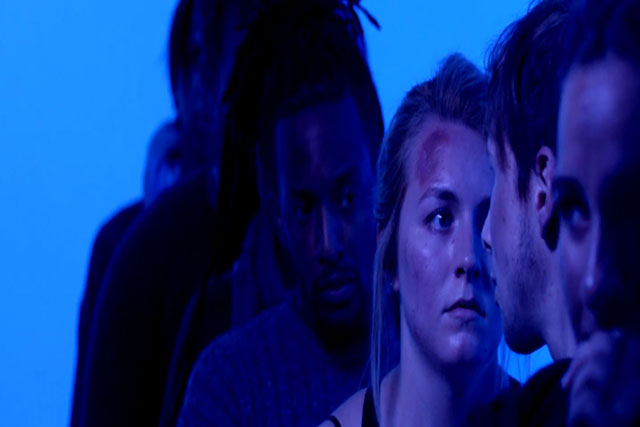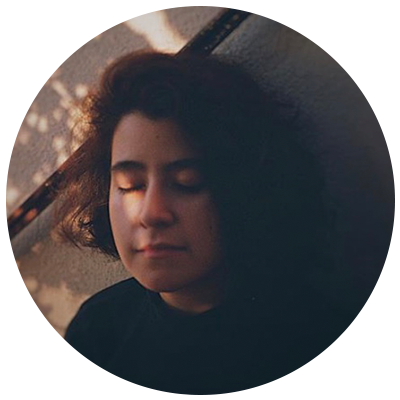 Paulina Zamorano
Cinematographer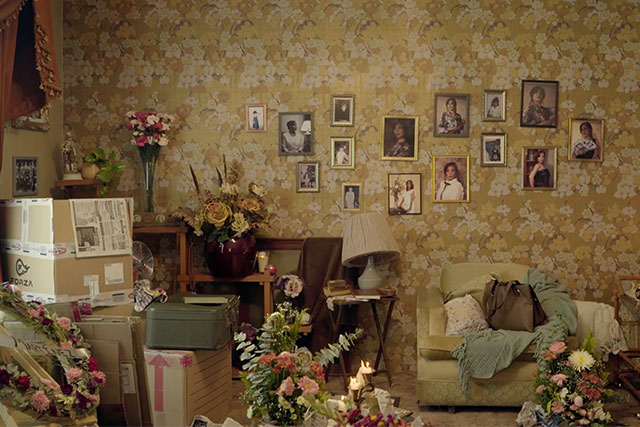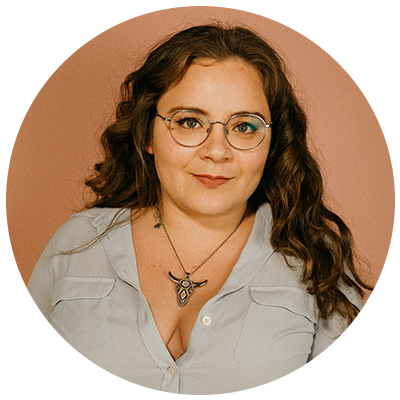 Andrea Porras Madero
Director, Writer, Producer
Q&A - Wednesday 9/16 - 8pm-10pm PST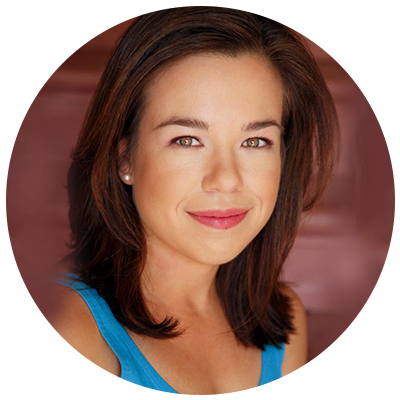 Jackie Perez
Director, Writer, Editor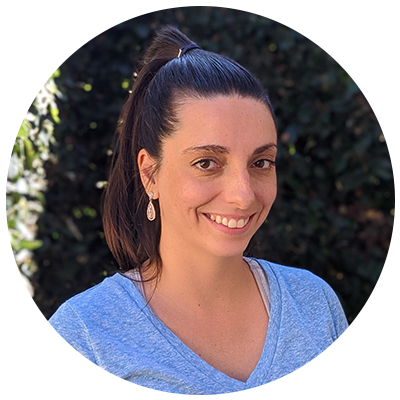 Gabriela Paciel
Director, Writer, Producer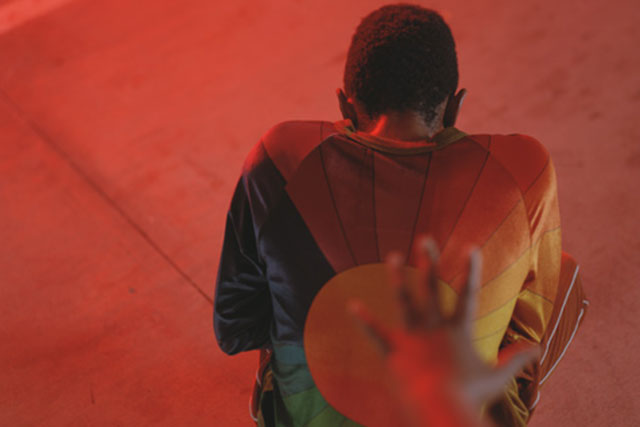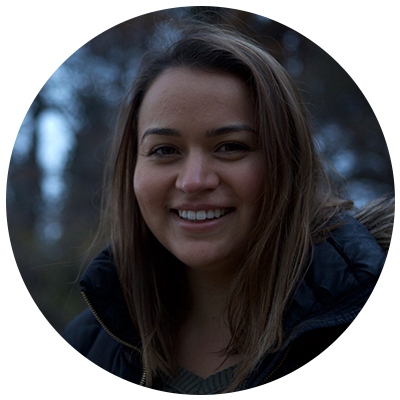 Gabrielle Cordero
Producer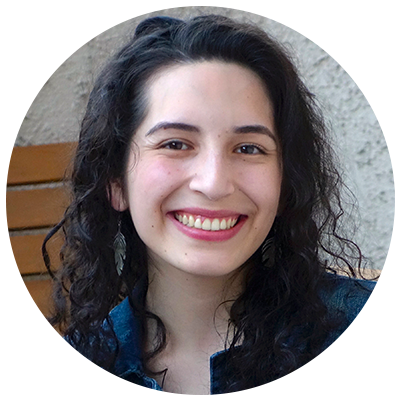 Vivian Miranda
Director, Writer, Editor
Q&A - Thursday 9/17 - 8pm-10pm PST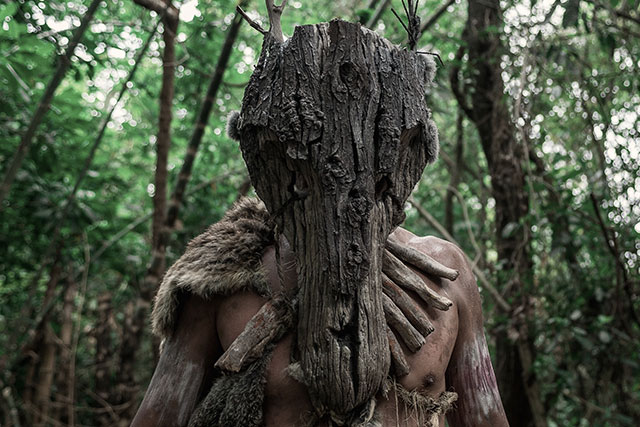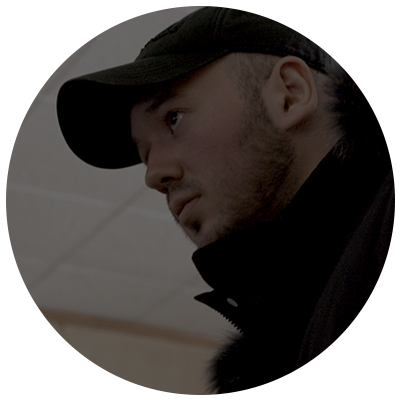 Manuel Del Valle
Director, Producer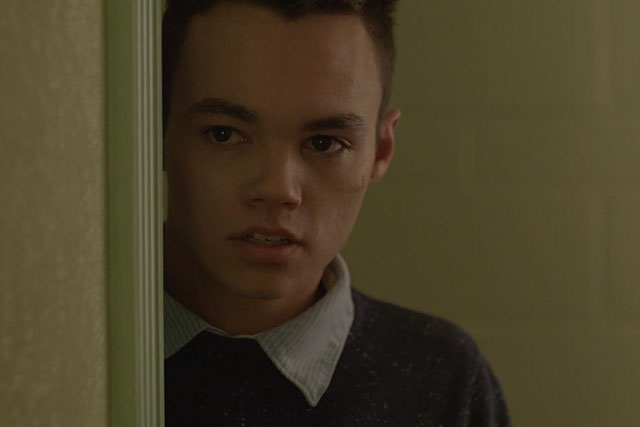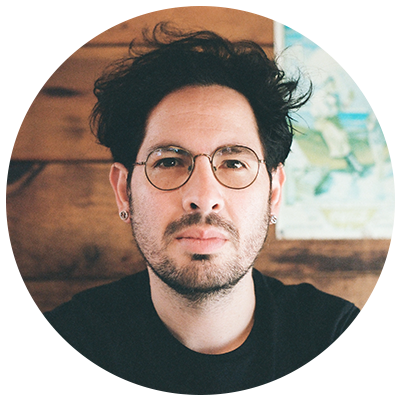 Roberto Escamilla-Garduño
Director, writer, producer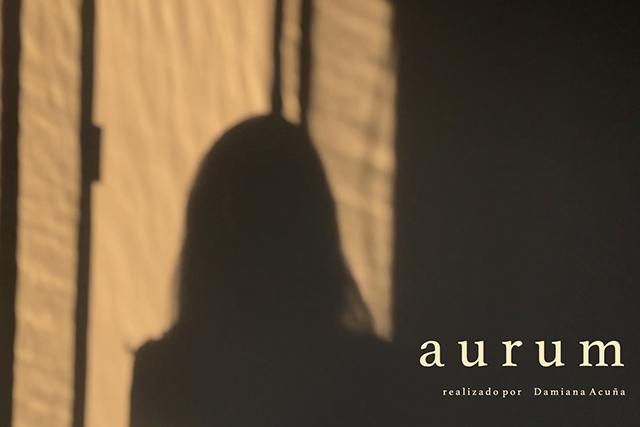 Director: Damiana Acuña
Writer: Damiana Acuña
TRT: 1.50 min
Cast: Damiana Acuña
An exploration of grief and the questions we face when all we have left of someone is a precious object. A visual tone poem shot with a phone during quarantine in Los Angeles.
Una exploración sobre el dolor de la ausencia y las preguntas que nos hacemos cuando lo único que nos queda de alguien es un objeto preciado. Un poema visual filmado con un iPhone durante el confinamiento en Los Ángeles.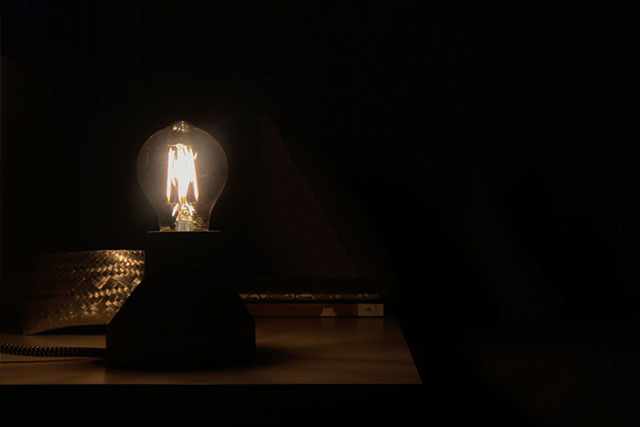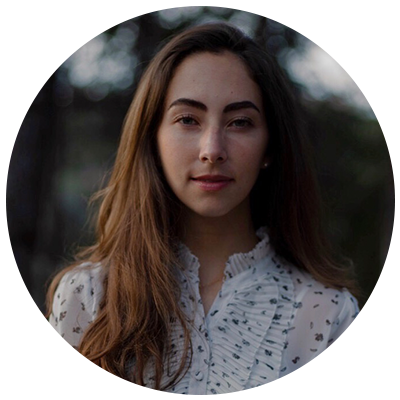 Damiana Acuña
Director, Writer
Born in Mexico City, Damiana graduated Summa Cum Laude from Universidad Iberoamericana with a BA in Communication Sciences and a minor in Film. She has worked in some of Mexico's top commercial production houses and her award winning first short film L de Luz screened at numerous film festivals around the world from New York City to Los Angeles, from Mexico to Italy and Romania.
As the recipient of the prestigious Mexican scholarship FONCA-Conacyt, Damiana is pursuing a Master of Fine Arts Degree in Film Directing at the American Film Institute Conservatory in Los Angeles.
She is currently developing the script of her debut feature, based on a personal story, to be shot both in Mexico and Los Angeles.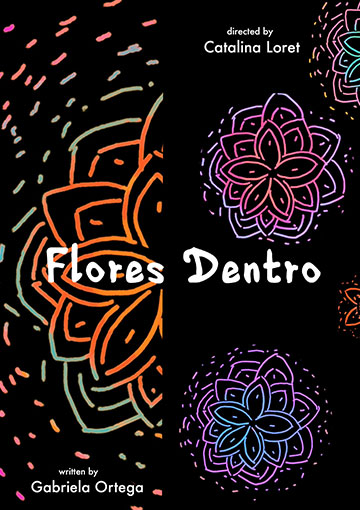 Director: Catalina Loret
Writer: Catalina Loret
TRT: 3.20 min
Cast: LeAnn Oliver & Gabriela Ortega
Genre: Experimental
Two women searching for "perfect beauty" realize that their biggest fight is not against each other. Flores Dentro is a visual journey on how beauty standards imposed on women have blinded them from the power that lies within.
Dos mujeres en busqueda de la "belleza perfecta" se dan cuenta que su lucha no es una en contra de la otra. Flores Dentro es un viaje visual donde se exploran las consecuencias de los estandares de belleza impuestos sobre las mujeres, y como estos las han cegado de la belleza que llevan dentro.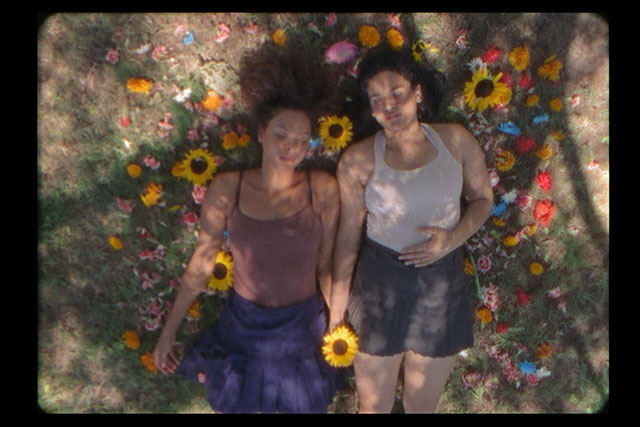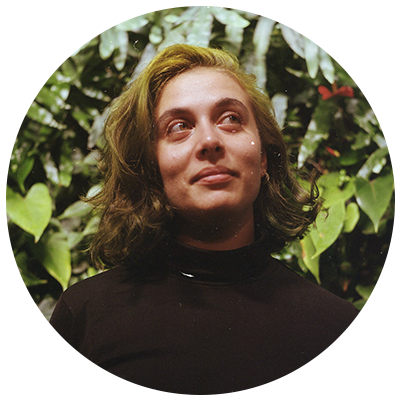 Catalina Loret
Director, Producer
Catalina Loret is a mexican-american born director that started her filmmaking studies in New York and continued in Los Angeles.
In 2019, she was selected as one of the fellow's for HBO's "Tomorrow's Filmmakers Today" by HMFF.
That same year she merged her passion for scuba diving with her filmmaking career and got a certification in Underwater Cinematography under the guidance of Vance Burberry.
Usually you'll find her working on the production team, and on her ongoing documentary film. "Flores Dentro" is an experimental film that explores women's relationships with each other through the eyes of society and beauty standards.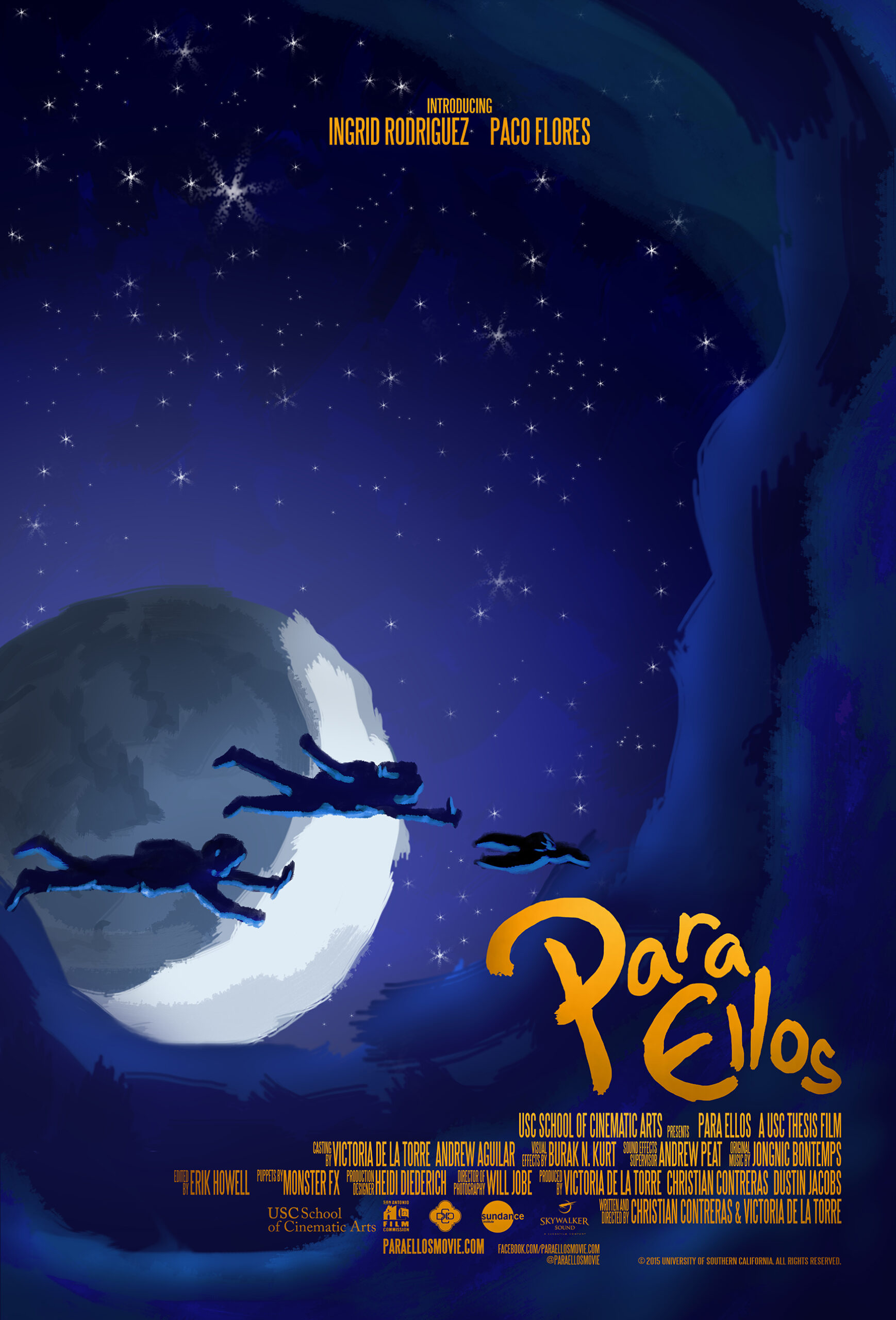 Director: Christian Contreras & Victoria De La Torre
Writer: Christian Contreras & Victoria De La Torre
TRT: 23 min
Cast: Ingrid Rodriguez, Paco Flores, Andres Miranda
Genre: Drama
Two young siblings are guided by three desert creatures on a journey across the U.S./Mexico border in search of their missing father.
Dos jóvenes hermanos son guiados por tres animales del desierto en la búsqueda de su padre perdido a través de la frontera.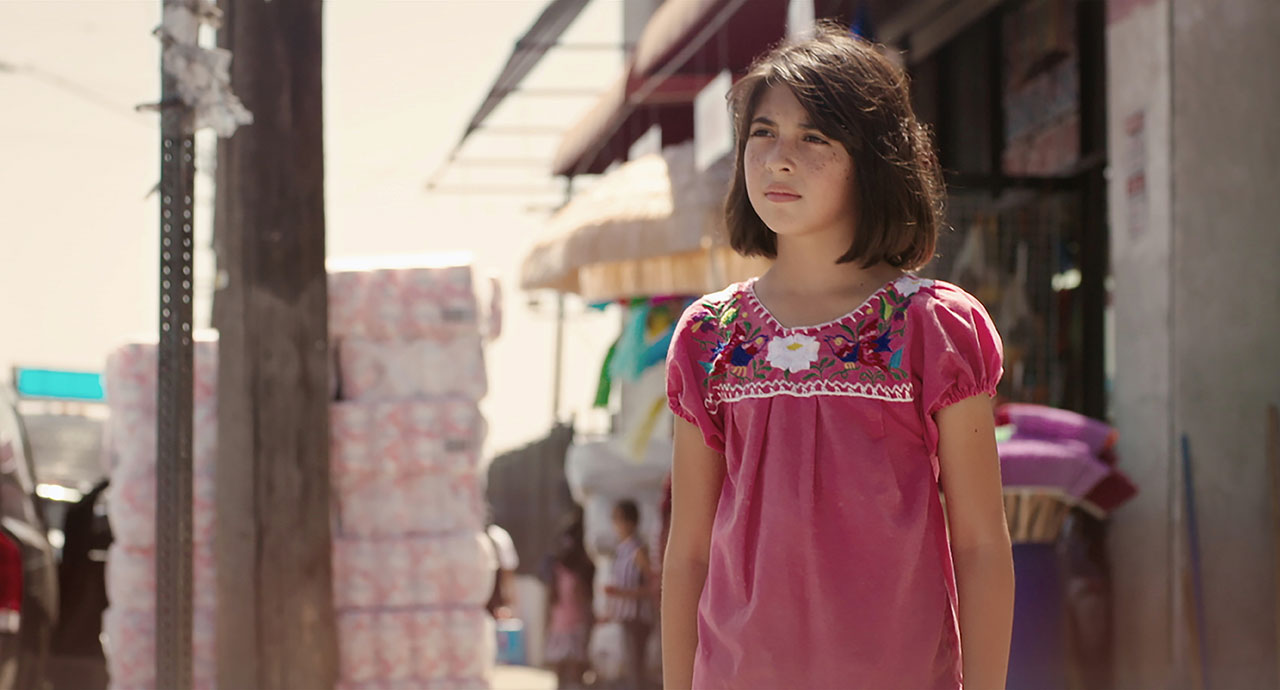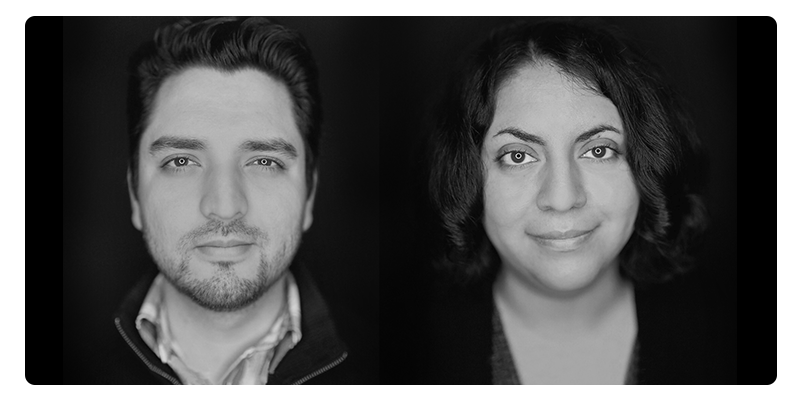 Christian Contreras and Victoria De La Torre
Director
Christian Contreras and Victoria De La Torre are a Los Angeles-based filmmaking team who love telling stories inspired by their Mexican culture. Christian is originally from the border city of El Paso, TX; Victoria is from San Bernardino, CA. Both are graduates of the USC School of Cinematic Arts with MFAs in film and television production. Their award-winning film 'Para Ellos' has played at over fifteen film festivals world-wide and was a national semi-finalist for the 42nd Student Academy Awards. Christian and Victoria have directed projects for Subway, Chevrolet, and Dove, while also teaching film history and analysis at California State University San Bernardino.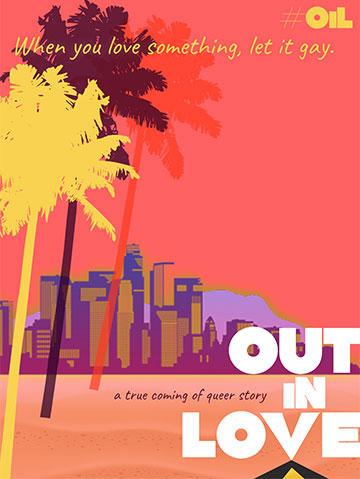 Director: Kristina Pupo
Director of Photography: Mariscela Méndez
TRT: 14.58 min
Cast: Kristina Pupo, Pedro Figueroa, Elizabeth Manning
Genre: Dramedy
What happens when you tell your husband you're not as straight as you thought and he says, "Me too." Five years into marriage and just on the other side of 30, Karina and Sergio find themselves newly queer, still wearing their wedding rings, and testing the waters of two very different gay scenes in LA. Like a millenial Grace and Frankie where everybody is gay, Out in Love is a half-hour Dramedy based on a true coming of age story about pushing the boundaries of marriage, identity, and what it means to be family.
La vida de una mujer casada se complica cuando la relación con su amiga pasa a otro nivel y sus acciones resultan en revelaciones que cambiaran su matrimonio para siempre.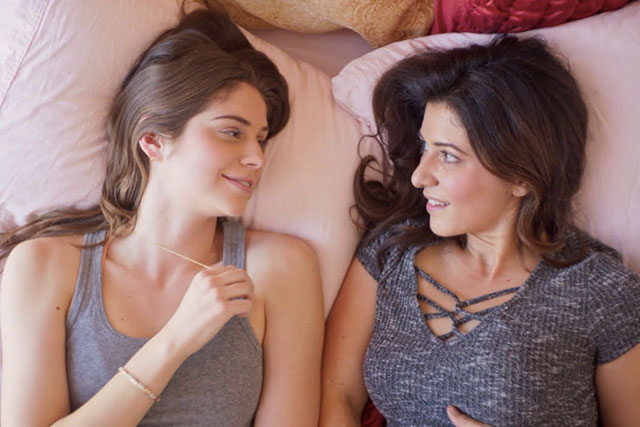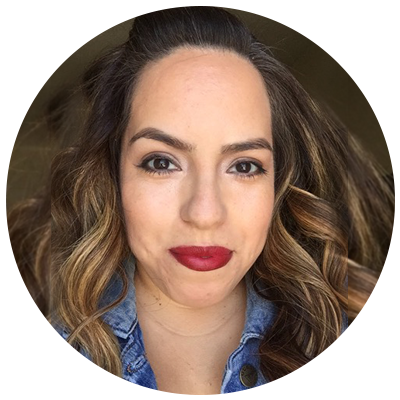 Mariscela Méndez
Director of Photography
Mariscela Beatríz Méndez was born and raised in San Antonio, Texas where her passion for visual arts brought her to Los Angeles to pursue cinematography. Since attending AFI, Mariscela has shot numerous forms of media that have aired and screened for Slamdance and Amazon Prime. She regularly shoots for Conde Nast Entertainment (Vanity Fair, Allure, Self) where she most recently shot BeBe Rexha and Lucy Hale. Mariscela has been recognized by her contemporaries, shooting for the prestigious Project Involve for Film Independent and in 2019 she was selected to participate in The American Society of Cinematographers Vision Mentor Program. Ms. Méndez was also selected as one of 18 filmmakers to participate in the Women in Film 2020 INSIGHT Fellowship Program. Mariscela wrapped principle photography on Season 2 of the web series ADULTING, as well as a several commercials for GOOGLE and THE CLOROX COMPANY. Mariscela is based in Los Angeles, but works throughout the United States.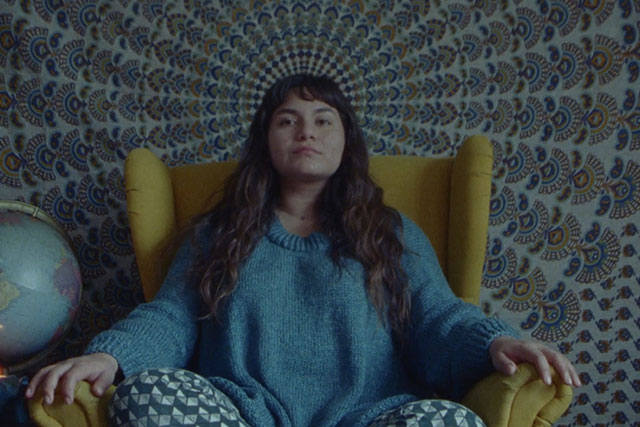 Director: Vicente Manzano
Writer: Vicente Manzano
TRT: 5.25 min
Cast: Diana Valencia & Daniel Novick
An astral dance of soul connection. Two humans meditate at different apartments and the meditation takes them into an introspective journey into another dimension; where they start a process of discovery, communication and synchronicity.
Un baile astral de almas en conexión. Dos humanos meditan en diferentes apartamentos. La meditacion los lleva a un introspectivo viaje a otra dimensión; donde comienzan un proceso de descubrimiento, comunicación y sincronía.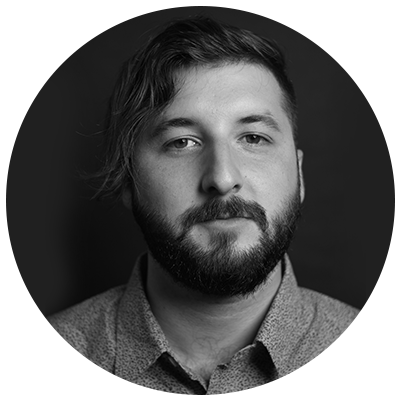 Vicente Manzano
Writer, Director, Editor
Vicente is a Chilean film director and writer based in Los Angeles, CA. He was born in Santiago, Chile in 1995. He studied Filmmaking at Universidad del Desarrollo, and then moved to Los Angeles, CA in 2015 where he did his BFA in Filmmaking at New York Film Academy. Among many other films & music videos, he wrote and directed three short films; Better Strangers (2016), Oneself (2017), and Bubble (2018). Bubble was selected by festivals like Nashville Film Fest, Fantastic Fest, and distributed by Gunpowder & Sky's DUST. 
After graduating, he directed multiple music videos for artists like Kisspanic, Carolina Eyck, and the live music session project Wired Sessions with guests like Pedro Eustache (Gladiator & Game of Thrones). He was also part of the Tomorrow's Filmmaker Today program by HBO. Along with his filmmaking work, Vicente has been playing drums in local bands and doing abstract visuals shows for live bands.
In 2020, he was granted an O1 Extraordinary Ability Visa to continue his work in the USA. He's still based in Los Angeles working on personal projects, music videos and developing his first feature film Oneself.

www.chovyfilms.com
IG: @vicentemanzanop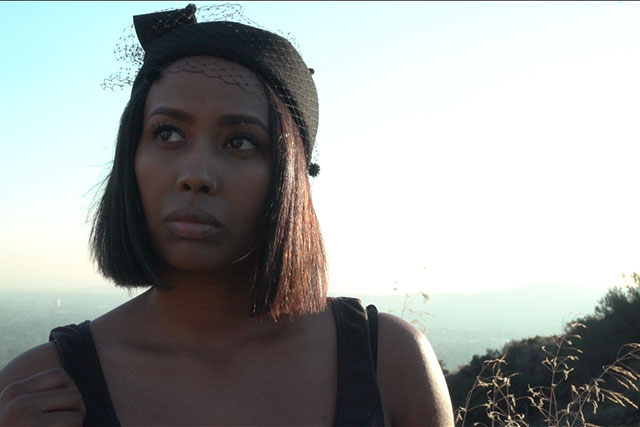 Director: Sylvia Ray
TRT: 6.01 min
Cast: Lowam Eyasu
A woman struggles to bury her dead hamster while ignoring insistent phone calls from her overbearing mother.
Una mujer intenta sobreponerse a la muerte de su hámster mientras ignora las llamadas de su controladora madre.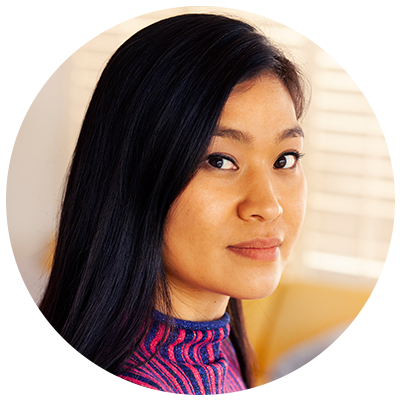 Sylvia Ray is a Korean/Mexican-American film director, writer and producer based in Los Angeles. Sylvia was born and raised in Barstow, CA and then attended Cal State University Fullerton, where she earned her degree in Communications. Her focus is to tell meaningful and inclusive stories about women and people of color that bridge cultural and economic gaps in an entertaining way. She has directed award winning short films, music videos, commercials, and is currently in pre production for her debut feature film.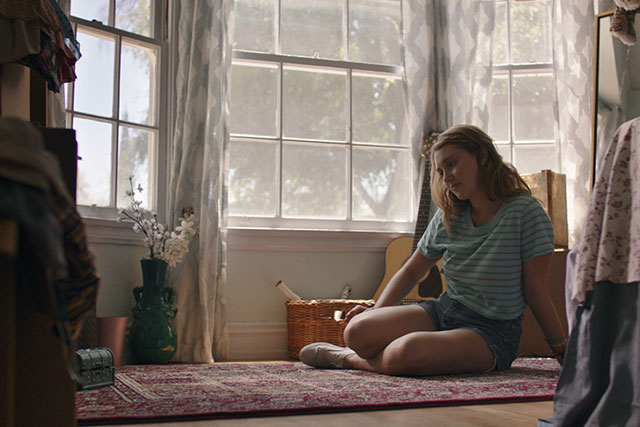 Director: Nicole Vanden Broeck
TRT: 21.25 min
Cast:Sarah Sawyer, Ron Dadon, Tucker Genal, Ethan Smart
Set during the late 90s in Southern California, 16-year-old Elle is in the midst of her sexual awakening and finds herself in love with her best friend who is about to move away.
Situada a finales de los 90s en el sur de California, Elle tiene 16 años, se encuentra en medio de su despertar sexual y está enamorada de su mejor amiga que está a punto de mudarse.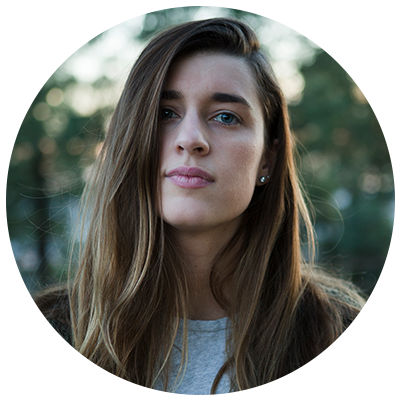 Nicole Vanden Broeck
Director, Producer
Nicole Vanden Broeck is a French-Mexican filmmaker born and raised in Mexico. She received the FONCA-CONACYT Scholarship to pursue an MFA in Directing at the American Film Institute Conservatory. Nicole graduated with her thesis film ELLE (2020), which recently premiered at the Academy Award Qualifying 38th Rhode Island International Film Festival and won the Grand Prize Marlyn Mason Award given for new voices, new perspectives by women in film.
Prior her move to Los Angeles, Nicole co-founded the independent film production company 6pm Films based in Mexico City. She directed the documentary short CON EL TIEMPO (2017), which won the EcoFilm Festival Grand Prize and the Cinelatino Audience Award at the Hola Mexico Film Festival, being a recipient of the Tomorrow's Filmmakers Today 2019 scholarship presented by HBO and the Hollywood Foreign Press Association.
Interested in exploring intimate relationship dynamics through characters dealing with identity conflicts within the drama genre, she is currently developing two feature scripts and a half-hour series.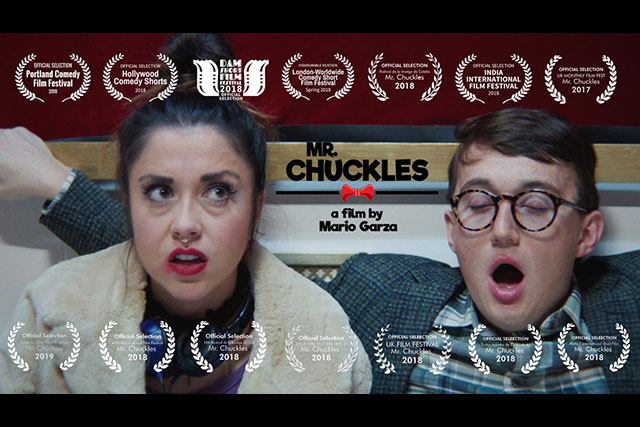 Director: Mario Garza
TRT: 8.34 min
Cast: Drew Jones, Rachel Alig, Hannah Saxton, Daniel Fitzgerald
Elena pays a surprise visit to her sister Vicky with the hope to reconcile with her. Instead, she finds herself trapped in an elevator with Elliot, Vicky's fiancé, turning her visit into a complete nightmare.
Elena hace una visita sorpresa a su hermana Vicky con la esperanza de reconciliarse con ella. Pero se encuentra atrapada en un ascensor con Elliot, el prometido de Vicky, convirtiendo su visita en una completa pesadilla.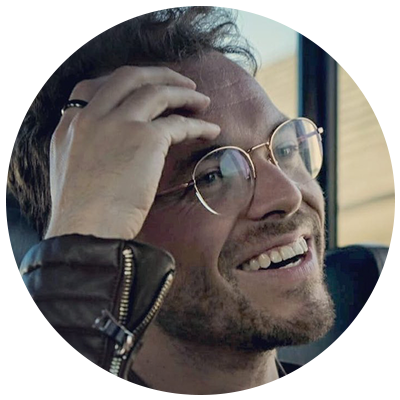 Mario Garza
Director, Writer, Editor, Producer
Mario Garza is a storyteller who eats a lot of quesadillas. The Mexican-American-Spanish writer, producer and director started his career in the world of advertising as a copywriter and commercial director. He has had the opportunity to work with prestigious creatives and his work has been featured in CNN, TIME, Contagious, Adweek, Creativity, CBS, USA Today, Fast Company, Buzzfeed, Mashable, among others.
However, Mario felt the need to expand his horizons and began to write and direct short films and feature films. This is how he came to participate in numerous festivals and was named one of the 20 Directors of tomorrow by the Academy, HBO and Hola Mexico Film Festival 2018 (the largest festival in Latin America in Mexico)
Along with his business partner, he opened his production company KoolShiit Productions. This year, he signed a deal with one of Spain's top production companies and one of Mexico's veterans independent producers for his first feature film that is set to shoot early next year in the north of Spain.
Mario is currently writing his second feature film and is developing two TV shows.