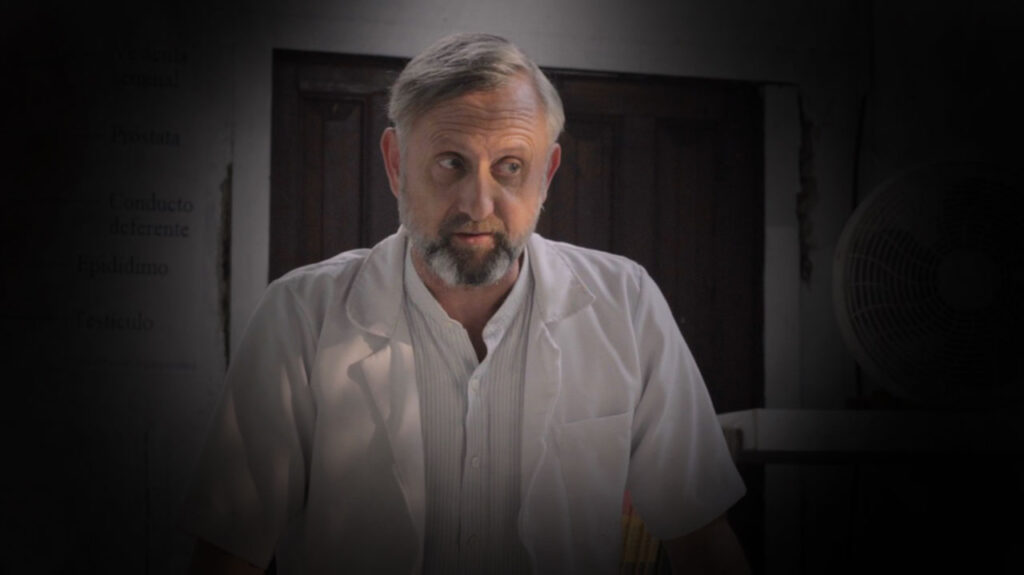 FEATURE | MEXICO | 1HR 16MIN | SPANISH | ENGLISH SUBTITLES
Set in a small town in the highlands of Chiapas, in southern Mexico, this enthralling drama examines how corruption, and crime afflict the most vulnerable through the questionable lifestyles of three men: Edgar, an unscrupulous man in town to sell clothes unconcerned with disrupting the locals' way of life; Domingo, who aims to control the illegal drug operation the area; and Victor, whose sex-ed workshops are a front for human trafficking.
Ambientada en un pequeño pueblo en los altos de Chiapas, al sur de México, este apasionante drama examina cómo la corrupción y el crimen afligen a los más vulnerables a través del cuestionable estilo de vida de tres hombres: Edgar, un hombre sin escrúpulos en el pueblo para vender ropa sin importarle trastocar la forma de vida de los lugareños; Domingo, quien pretende controlar el tráfico de drogas ilegales en la zona; y Víctor, cuyos talleres de educación sexual son una fachada para la trata de personas.
Dir. Francisco Laresgoiti

Watch every film, get a festival pass.