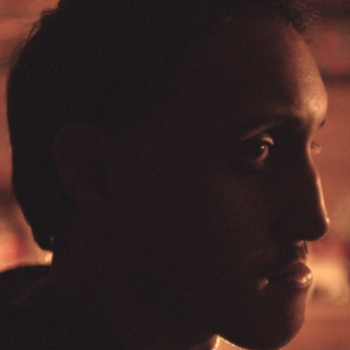 Cuando nos tocan el son de la censura salta nuestro orgullo de inmediato para derribarla. 
Sí, somos fanáticos del morbo y de la defensa de cualquier causa, sin importar de qué trate o a quién afecte. Así es nuestro sentimiento como mexicanos, solidarios a morir y capaces de convertir en enemigo público en segundos al que se nos atraviese en el camino.
Lucifer es la prueba de ese espíritu de lucha que nos hace únicos y la polémica que giró al rededor de su estreno en la Cineteca Nacional lo avala.
Primero la negativa a proyectarla porque el filme supuestamente está dirigido a "gente educada", pero los altos mandos de la Cineteca no esperaban esa reacción que tuvo la gente en las redes sociales, misma que seguramente los influenció a dar un paso atrás para que en unos días cambiaran de opinión y llevaran a Lucifer a las salas.
Es impresionante cuando nos llega un tema que toca las fibras de la censura,  de inmediato desata nuestra ira y enciende los time lines de twitter para crucificarla. Así fue con la película dirigida por Gus van den Berghe que hizo que muchos volteáramos a verla y movilizarnos a la sala para satisfacer el morbo que generó su intento de estreno.
Más allá de las cifras que haya generado Lucifer en la Cineteca, es interesante cómo logró ponerse en el mapa, una dosis parecida al Crimen del Padre Amaro que la polémica le dio ese levantón publicitario para hacerla hit taquillero.
Y como película, démosle un aplauso a Lucifer por usar como protagonistas a personas en vez de actores, por sus locaciones naturales en sitios que uno puede visitar el fin de semana, por basar su propuesta visual en un formato muy particular como lo es el  y por mostrarnos su visión de lo que está bien y de lo que está mal.
Recomendable si son seguidores de las películas experimentales.
The attack of Lucifer and its diabolic morbidity
We strike censure with pride.
Mexicans, are the definition of solidarity, and are willing to make a public enemy out of anyone that opposes us, specially when it comes to censure. We took solidarity to the next level as director Gus Van Deer Berghe's latest film, Lucifer was banned from playing last month at the Cineteca Nacional in Mexico City.
Armed with twitter as weapon of choice, the controversy surrounding the film and its censure at the Cineteca Nacional created such a social media uprising that it got the Cineteca's high commands attention. The outcome was a wave of morbid curiosity that helped fill movie theater seats for Lucifer, making it a box office hit.
This is the movie that experimental film fans are going to love! We applaud Lucifer for its unique visual format, its decision to use normal people as performers instead of actors, and its natural filming locations anyone might visit on a weekend.