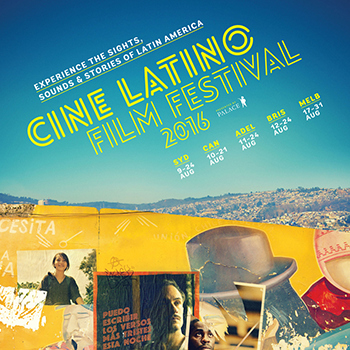 After a few years of absence, it's a real delight to be back in Australia as part of the Cine Latino Film Festival from Palace Cinemas. A bright opportunity to watch films from all Latin American countries.
This year, we've put together a small, but strong program made of 6 films. All Australian premiers that tell different stories that will touch our nerves and take us straight into the Mexico we all love.
The festival will tour in Sydney, Melbourne, Adelaide, Brisbane, Canberra and Perth. Hosing two special events celebrating Mexican Cinema at the very special MEXICAN FIESTA presented by the Hola Mexico Film Festival only in Sydney and Melbourne.
Festival Director, Samuel Douek will attend screenings in Sydney, Melbourne and Canberra and will talk about the current state of Mexican cinema while introducing films and doing Q & A's in some films.
Participating Films:
RUMBOS PARALELOS
TE PROMETO ANARQUIA
MAQUINARIA PANAMERICANA
SOPLADORA DE HOJAS
GLORIA
TIEMPOS FELICES
[vcfe_comments number_of_posts="5″]