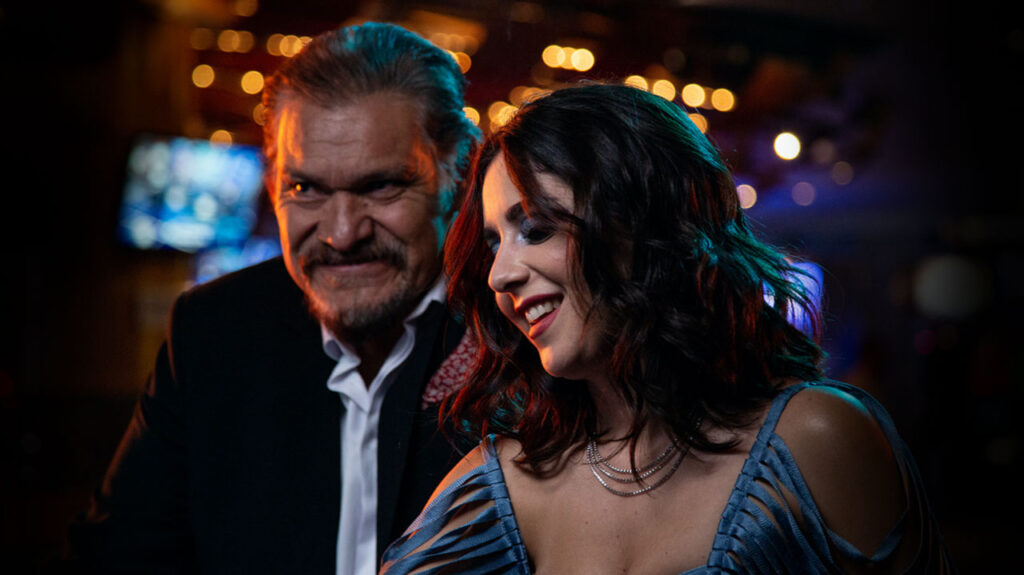 FEATURE | MEXICO | 95 MINUTES | SPANISH | ENGLISH SUBTITLES
Tras la repentina muerte de su madre, Jenny (Danae Reynaud) viaja a la Ciudad de México en busca de su padre: Barry el Sucio (Joaquín Cosío), un carismático estafador que la abandonó siendo niña. Barry la introduce en su mundo develándole los trucos de su "oficio", acompañado por Marisela (Diana Bovio), su novia y astuta cómplice. Cuando Barry y Marisela planean la próxima gran estafa, Jenny debe decidir si quiere ser parte del modo de vida de su truculento padre o regresar a su vida normal. ¡Qué comiencen las lecciones!
After the sudden death of her mother, Jenny (Danae Reynaud) travels to Mexico City in search of her father: Barry el Sucio (Joaquín Cosío), a charismatic con man who abandoned her as a child. Barry introduces her to his world by revealing the tricks of "the trade", accompanied by Marisela (Diana Bovio), her girlfriend and her cunning accomplice. When Barry and Marisela plan the next big scam, Jenny must decide if she wants to be a part of her tricky father's way of life or return to her normal life. Let the lessons begin!
Dir. Gustavo Moheno
Cast: Joaquin Cosio, Danae Reynaud, Diana Bovio
FESTIVAL OPENING NIGHT!
10/02/2022
Tickets from $25.00
After Party with guest DJ:
Raul Campos, host of KCRW's Global Beat Mexico.

Watch every film, get a festival pass.