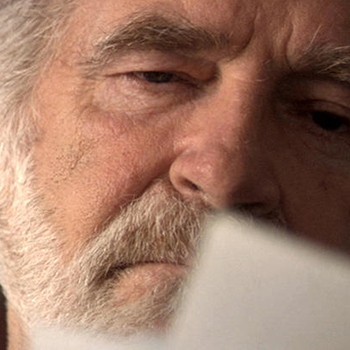 The Skirball Cultural Center presents the series Latin Jewish Life in Film as part of "VIVA!," an ongoing Skirball initiative that explores the connections between Jewish and Latin American cultures through lectures, conversations, and performing, visual, and media arts.
The films that have been selected are:
El Misterio de la Felicidad (The Mystery of Happiness)
Wednesday, March 16, 7:30 p.m.
$10 General; $8 Members; $6 Full-Time Students
Santiago and Eugenio are best friends and lifelong business partners who run a thriving electronics store together. The two men have led identical day-to-day lives for years until Eugenio vanishes one day without a trace.
Cinco Días sin Nora (Nora's Will)
Wednesday, March 30, 7:30 p.m.
$10 General; $8 Members; $6 Full-Time Students
When his ex-wife, Nora, dies right before Passover, José is forced to stay with her body until she can be put to rest after the holiday festivities. José suspects that he is a pawn in Nora's plan to manipulate him after her death, especially when a mysterious photograph of her suggests she may have led a secret life.
Thursday, April 14, 7:30 p.m.
$10 General; $8 Members; $6 Full-Time Students
Anita, a young woman with Down syndrome, lives an ordinary life in Buenos Aires, where she is cared for by her mother, Dora (Academy Award nominee Norma Aleandro). But on one tragic morning in 1994, everything changes: Anita is left alone, confused, and helpless after the nearby Argentine Israelite Mutual Association suffers the deadliest bombing in Argentina's history.