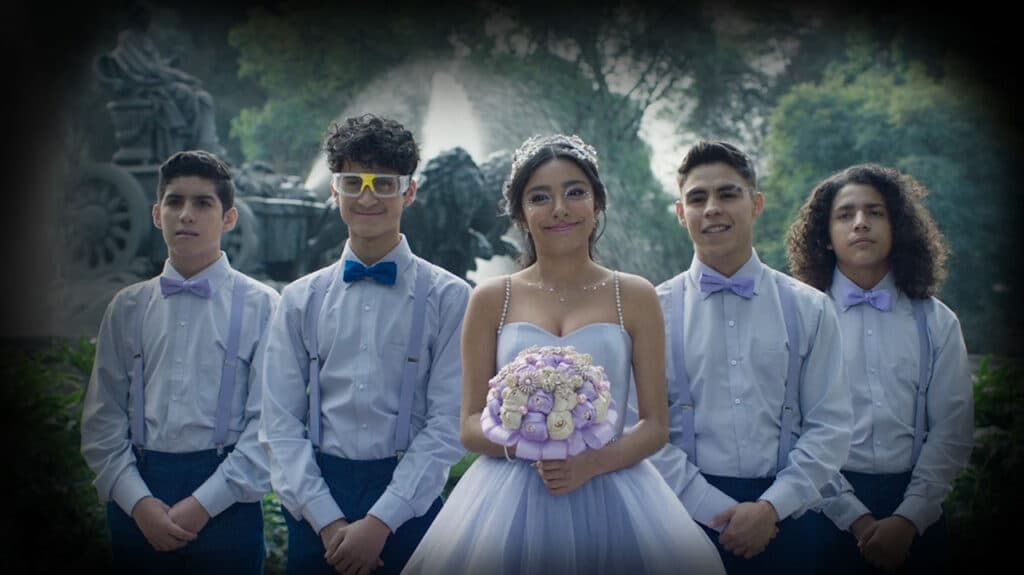 FEATURE | MEXICO | SPANISH | ENGLISH SUBTITLES
Como toda adolescente, Danae (Berenice Jonguitud) está en busca de su propia identidad. Aunque quiere mucho a familia, la opinión de sus nuevas amigas en una escuela privada también la preocupa. Ahora que su fiesta de XV años se aproxima, Danae tendrá que luchar para que la celebración refleje su personalidad y que al mismo tiempo cumpla el sueño de su madre de verla en un hermoso vestido bailando en vals con sus chambelanes. La nueva cinta del director Chava Cartas, quien previamente nos trajo la exitosa comedia "Mirreyes contra Godínez," nos demuestra a través del humor que esta tradición tan arraigada no pierde su valor, aunque se adapte a tiempos modernos.
—–
Like every teenager, Danae (Berenice Jonguitud) is in search of her own identity. Although she loves her family, she is also concerned with the opinions of his new friends at a private school. Now that her quinceañera is approaching, Danae will have to fight for the celebration to reflect her personality, while at the same time fulfilling her mother's dream of seeing her in a beautiful dress dancing a waltz with her "chambelanes." The new film by director Chava Cartas, who previously delivered the hit comedy "Mirreyes Vs Godínez," uses humor to show us that this deep-rooted tradition does not lose its value, even if it adapts to modern times.

Watch every film, get a festival pass.