01 Dec

You're Killing Me Susana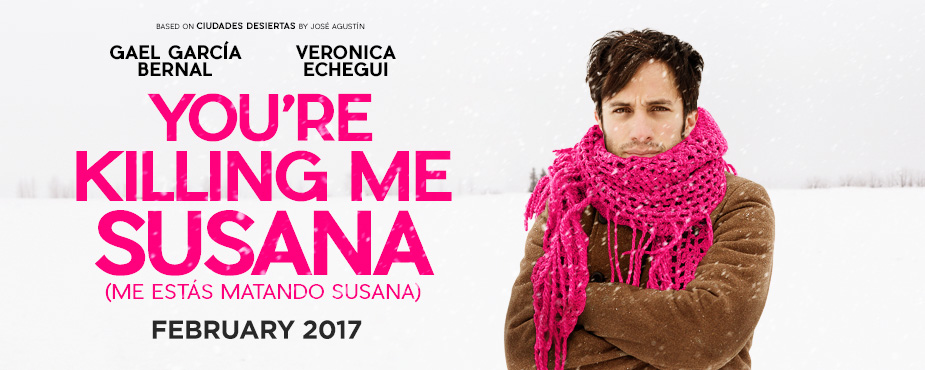 Production Year: 2016
Country of Production: Mexico
Release Date: February 2017
Running Time: 102 mins
Languages: In English and Spanish with English Subtitles
Sound: Dolby 5.1
Screen Ratio: 1.77 Aspect Ratio
Rating: Not Rated
Copyright © 2016 Hola Mexico Film Festival, LLC
All Rights Reserved
Eligio (Gael Garcia Bernal), a fun-loving, charismatic actor wakes up one morning to realize that his wife Susana (Veronica Echegui) has left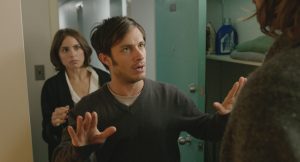 him without a word or warning. Eligio discovers that she is in Iowa, so he sells off his car and gets on a plane from his native Mexico City to go
after her.
From the moment he gets off the plane in the Midwest university town Eligio is like a fish out of water. Things only get worse when the short, dark and loquacious Eligio discovers Susana has started a relationship with huge, mysterious and pasty white poet Slawomir (Hlynur Harraldson).
Writer & Director: Roberto Sneider
Release Date: February 2017
"Sneider's brilliant adaptation of Ciudades Desiertas shines because of its good comedy timing and wonderful cast's chemistry."
– Fernanda Solórzano, Letras Libres
"Susana was the best received of big new films at the Guadalajara Film Festival, its mainstream upscale knockabout entertainment mixing with a serious reflection on the complexities of masculinity, Mexico and modern love."

– John Hopewell, Variety
Gael Garcia Bernal | "Eligio"
Gael Garcia Bernal is one of the great actors of today, recently gaining critical acclaim and a Golden Globe award for Best Actor in a Comedy Series for his role in "Mozart in the Jungle." Amazon's hit web series also won a Golden Globe for "Best Actor Comedy Series."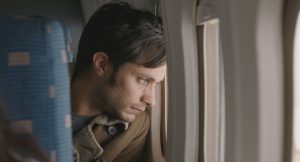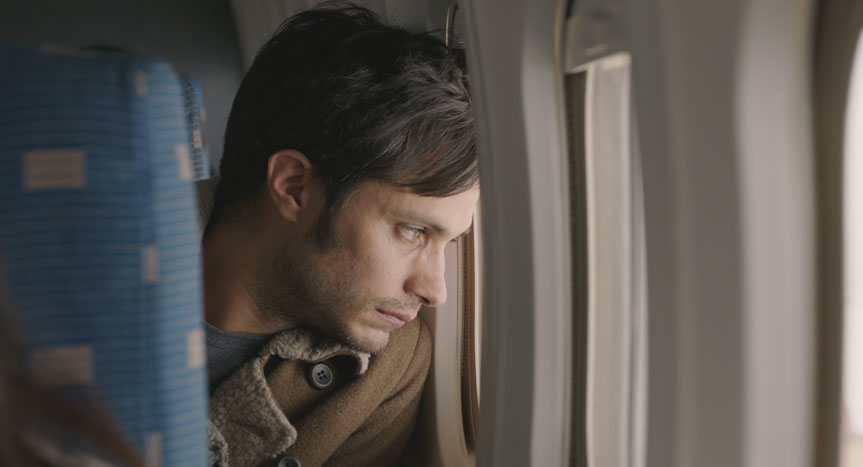 Having worked as an actor since childhood in Mexico, Bernal made his feature film debut in Alejandro Gonzalez Iñarritu's Academy Award nominated "Amores Perros". His breakthrough performance in the universally acclaimed film earned him a Silver Ariel Award (Mexico's equivalent of the Oscar) as well as a Silver Hugo Award at the Chicago International Film Festival, both as Best Actor.
Bernal's next film role was in another globally celebrated feature, Alfonso Cuaron's Academy Award-nominated "Y Tu Mama Tambien" (And Your Mother Too), starring opposite his lifelong friend Diego Luna. For their performances, the two friends were jointly voted the Marcello Mastroianni Award at the Venice International Film Festival. In 2008 he starred alongside Diego Aluna again in "Rudo y Cursi."
He subsequently starred in the title role of Carlos Carrera's Academy Award-nominated romantic drama "El Crimen del padre Amaro" (The Crime of Father Amaro). His performance earned him the Silver Goddess Award for Best Actor from the Mexican Cinema Journalists, as well as a nomination from the Chicago Film Critics' Association for Most Promising Performer.
Since 2004, Gael Garcia Bernal has starred in important films like "The Motorcycle Diaries" (Diarios de una motocicleta) directed by Walter Salles, "La Mala Educacion" (Bad Education) directed by Pedro Almodovar and "Babel" directed by Alejandro Gonzalez Iñarritu.
Bernal received a BAFTA and Satellite Award nomination in 2005 for Best Actor for his work in The Motorcycle Diaries.
In 2006, Bernal was recognized by BAFTA again with a nomination in the Rising Star category, acknowledging new talent in the acting industry.
In addition to acting, Gael Garcia Bernal has taken on the roles of both director and producer. After directing short films in collaboration with Amnesty International, he directed his first feature Déficit in 2007. He also founded the production company Canana, with his close friend, actor Diego Luna and producer Pablo Cruz. They also run the Ambulante documentary film festival.
In 2009 Bernal starred in "Limits of Control" (Los limites del control) with Tilda Swinton and directed by Jim Jarmusch as well as Mammoth" (Mamut) with Michelle Williams and directed by Lukas Moodysson. In 2010, he starred in "Even the Rain" directed by Icíar Bollaín and "Letters to Juliet" (Cartas a Julieta) with Amanda Seyfriend. He also starred in "Casa de Mi Padre" with Will Ferrell and Diego Luna as well as in "A Little Bit of Heaven" starring alongside Kate Hudson and Kathy Bates. Bernal has also starred in the film "No" directed by Pablo Larrain which premiered at the 2012 Cannes Film Festival and was released in LA and NY in 2013. Also in 2013, he starred in "Who is Dayani Cristal?" which premiered at the 2013 Sundance Film Festival. Other film credits include: " Fernando Meirelles' "Blindness," Pedro Almodóvar's "La mala educación," and Michel Gondry's "The Science of Sleep."
Most recently, Bernal starred in Jon Stewart's biopic Rosewater and Pablo Fendrik's "El ardor." Bernal can also be seen in "Zoom," and "Eva No Duerme," which premiered at the 2015 Toronto International Film Festival. His next film, "Desierto," directed by Jonas Cuarón, which also premiered at the 2015 Toronto International Film Festival, is scheduled to be released in Spring 2016 by STX Entertainment. Bernal's hit comedy, "Mozart in the Jungle" recently premiered its second season in December 2015 and was just picked up for a third season. His most recent release "Me estas matando, Susana", directed by Roberto Sneider, will be released in Mexico this coming May.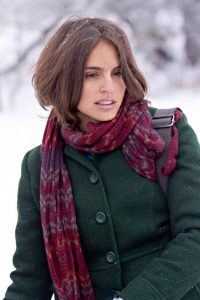 Veronica Echegui | "Susana"
Verónica Echegui is a Spanish actress, she's been nominated for three Goya Awards in two categories: Best New Actress for My Name Is Juani, and Best Actress for My Prison Yard and Kathmandu Lullaby. At the 59th Berlin International Film Festival, she was one of ten young European actors honored with the Shooting Stars Award. She trained at the Royal Dramatic Arts School. She caught the eye of Spanish powerhouse director Bigas Luna, who discovered Penélope Cruz and Javier Bardem. He cast her as a girl from the wrong side of the tracks in My Name Is Juani, for which she was nominated Goya Award for Best New Actress and won multiple awards including Milan International Film Festival Award for Best Actress. She made herself known to British audiences in the Mighty Boosh movie spin-off Bunny and the Bull. She plays a foul-mouthed waitress caught up in a hallucinogenic road trip. In Roberto Perez Toledo's romantic drama Six Points about Emma, she plays a willful and sexually confident blind woman.
Writer & Director: Roberto Sneider
Roberto Sneider is a graduate of Universidad Iberoamericana and of the directing program at The American Film Institute.
"Dos Crímenes" his first feature film as writer, producer and director obtained more than fifteen international awards including the Montgolfier d'Or (Nantes, France), Cinedecouvertes Award, (Belgium), International Critics' Award (FIPRESCI) and three Mexican Academy awards. It also became the most successful Mexican film of the year at the box office.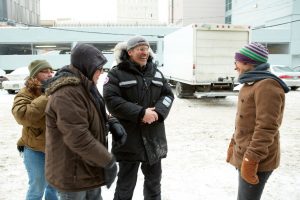 In 1999 he created "La Banda Films", a commercials production company that has become one of the most respected production companies in the US Hispanic market. As a commercials director he has won numerous awards, including the Best of Show at the New York Festival and the AICP Show.
He produced "Frida", based on Hayden Herrera's biography of Mexican artist Frida Kahlo, which received 6 Academy Award nominations, winning 2 of them.
He wrote, produced and directed "Arráncame la Vida", which is one of the highest grossing Mexican films ever. It was shortlisted for the Best Foreign Film Oscar, and won three Mexican Academy awards.
He produced "Aqui entre Nos" (winner of the Bronce Zenith at Montreal International Film Festival), the feature length documentary "Journey of dreams", and "Las Horas Contigo" (winner of the FIPRESCI award in Guadalajara).
His latest film as writer/producer/director, "Me estas matando Susana", starring Gael Garcia Bernal and Veronica Echegui, opened on 600 screens in Mexico this fall.
Production Design: Eugenio Caballero
Director of Photography: Antonio Calvache ASC, AEC
Music: Victor Hernandez, Stumpfhauser
You're Killing Me Susana is NOW PLAYING in select theaters:
You're Killing Me Susana is NOW PLAYING in select theaters:
[ultimate_modal icon_type="custom" icon_img="16028″ modal_title="Coming February 2017″ modal_contain="ult-youtube" modal_on="image" btn_img="16038″ modal_size="container" modal_style="overlay-slideright" overlay_bg_color="#ff007c" header_text_color="#ff007c"][/ultimate_modal]