Tomorrow's Filmmakers Today
Supported by some of the most important film organizations in the world, TFT brings together Latinx filmmakers based in Los Angeles for an immersive experience aiming to connect them to resources for career advancement and to develop a creative community of like-minded individuals.

TFT Participants will hear and interact with industry professionals working in the United States and Latin America during exclusive sessions focused on directing, film festivals, entertainment law, finding representation, among other vital subjects for anyone seeking a career in film and/or television.

Held during the Hola Mexico Film Festival—the premiere event for Mexican cinema outside of the country—the program also involves participants not only as attendees for also as jurors for one of its prestigious awards.

Our participants are selected based on the quality of their work, experience and commitment to the profession, as well as their potential to become ambassadors of Latinx culture within the entertainment world.

How To Apply
Be part of a growing network of filmmakers eager to voice their creative work
and engage in meaningful collaborations by applying to Tomorrow's Filmmakers Today 2019.
Only 20 selected filmmakers will be fully-funded to participate in TFT 2019, will be showcase their work as part of the festival screens and will serve as the jury to select the best film of Hola Mexico Film Festival, TFT Award.
The application to Tomorrow's Filmmakers Today is now available at:
Click here to submit your TFT Application
The deadline for submission is Sunday, April 14 at 11:00 pm.
*You must be 21-35 years old, reside and currently produce artistic work in Los Angeles area.*
*If selected, you must be fully available from Friday, May 31st at 9:00 am to Saturday, June 8th.*
"The industry tends to be a dark void with no idea how to get your work see. It's impossible and with this racial climate, you feel they don't care. This program brought lights to that dark void. It showed my vision is valid and they want it. It made Hollywood less scary and made me inspired to take it on."
"There is strength in numbers and in helping others. This is a hard industry regardless. We have to fight tooth and nail to maintain the integrity of our creative voice even though there is a demand for representation."
"I found a great network of young, ambitious filmmakers in addition to a new exposure to industry leaders. The opportunities for set visits, networking with professionals, and talking to each other has given me a new perspective on my career as a director and a new support system to lean on as I continue."
Keynotes
Participants had the opportunity to listen to different perspectives from top leaders in the film industry and engage in meaningful conversations beyond the classroom. Some of our speakers included:
Rodrigo Prieto – Academy Award Nominee for The Wolf of Wall Street. • Patricia Riggen – First Mexican female director for Sony Pictures. • Moises Urquidez – Well-known Mexican TV and Film Director. • Michel Franco – Cannes Un Certain Regard Award winner. • Jorge R. Gutierrez – Award Winner Animator • Marcelo Tobar – first Latino film shot entirely with iphones – Gastón Pavlovich – •Jorge Ramírez-Suárez Max Zunino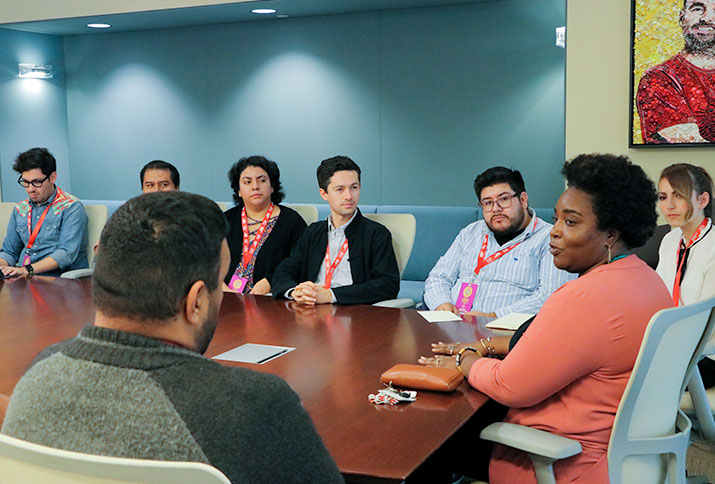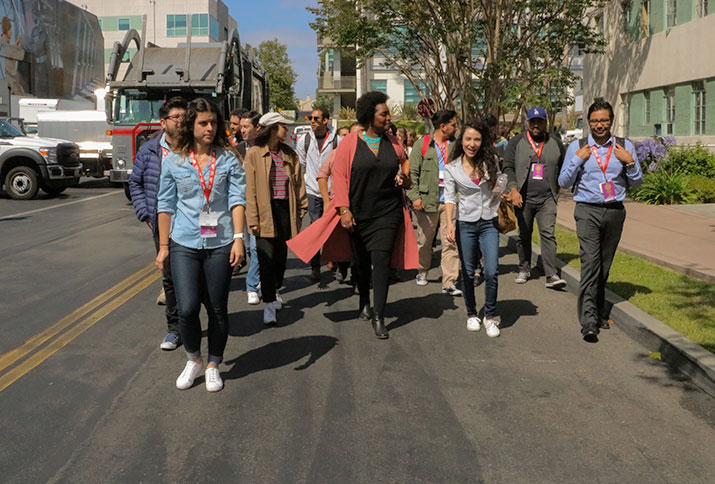 Visits and Panels with the experts
Visiting and meeting professionals at their workplace have included:
NALIP • CAA • Fox •HBO • 3Pas Studios • Sony • Maya Cinemas
Martha Sosa -Producer, Amores Perros • Joshua Jason – founder and president of JJPR, which boasts an international list of film-makers, writers and design experts. • April Wolfe – former lead film critic for LA Weekly • Christine Davila – Scripted Creative Executive at Stage13 • Dilcia Barrera – Associate Curator of Film Programs at the Los Angeles County Museum of Art and a Short Film Programmer for Sundance Film Festival Larry Laboe – Co-Founder and Executive Director of NewFilmmakers Los Angeles (NFMLA)
•Ligiah Villalobos – Writer and Executive Producer of Under the Same Moon
HOLA MEXICO SCREENINGS AND SHOWCASE
Providing full access to Hola Mexico Film Festival the participants were able to attend all of the screenings, events, carpets and Q&A panels lead by the actors and directors.
TFT participants will also showcase their shorts during the festival and serve as jurors for the best film of Hola Mexico Film Festival, TFT Award.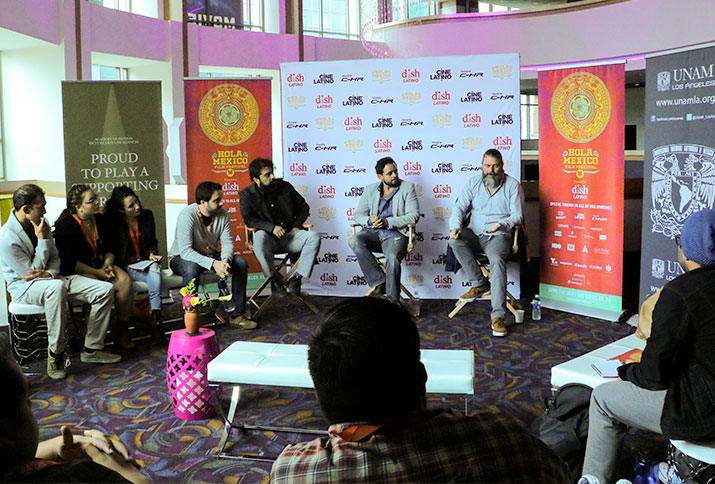 For more information about TFT contact:
Diana Luna
Program Director