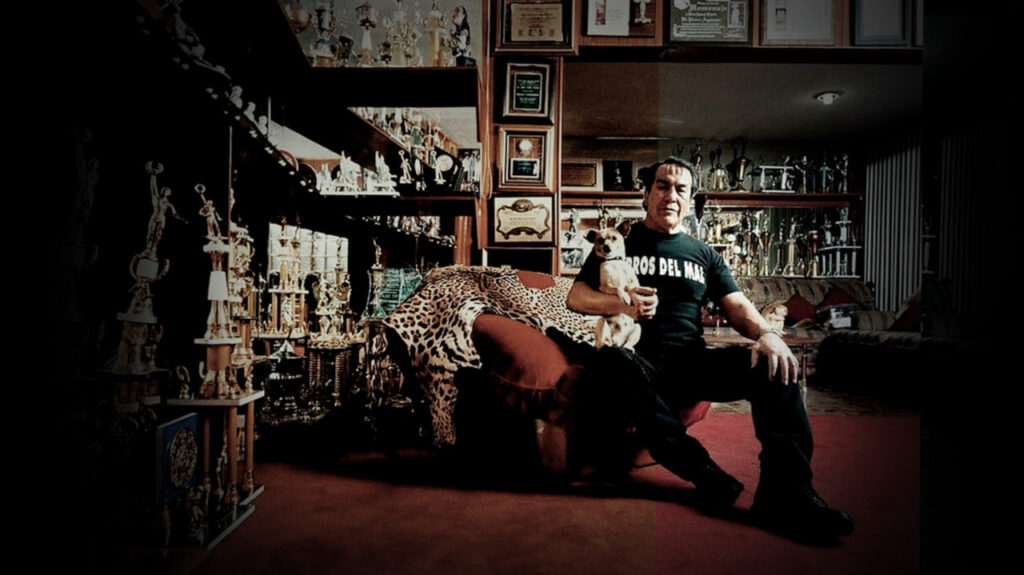 FEATURE | MEXICO | 1HR 10MIN | SPANISH | ENGLISH SUBTITLES
Un México Perro, el héroe verdadero
A Mexican Fighter, the true hero
Through this insightful documentary, the viewer will rediscover the story of El Perro Aguayo, a legend of Mexican wrestling or lucha libre, hearing his colleagues, loved ones, and enemies revisit his triumphs and greatest anecdotes. The film is also a testament to his greatest legacy: the fighting spirit he instilled in his son.
A través de este revelador documental, el espectador redescubrirá la historia de El Perro Aguayo, una leyenda de la lucha libre mexicana, al escuchar a sus colegas, seres queridos y enemigos recordar sus triunfos y las mejores anécdotas. La película también es un testimonio de su mayor legado: el espíritu de lucha que le inculcó a su hijo.
Dir. Rafael Aparicio, Andres Klimek

Watch every film, get a festival pass.