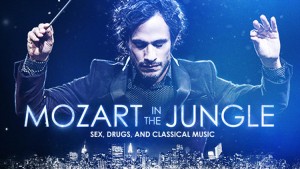 The Golden Globes are the first major award ceremony of the year. And as if 2015 was not good enough for Mexican nationals, 2016 is starting with a bang! But let us concentrate on something that may not get the press that it deserves, which we want to make sure does not go unnoticed.
As the majority of the entertainment industry witnessed this past Sunday at the Golden Globes ceremony, Gael Garcia Bernal won the award for Best Performance by an Actor in A Television Series – Musical or Comedy, for his performance in Mozart in the Jungle.
And I think this is the best thing that could have ever happened to him.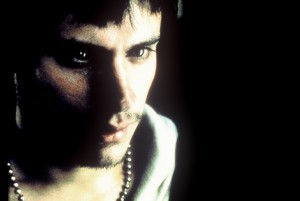 Bernal is already an accomplished actor and filmmaker like very few in his generation, and that is worldwide—not just in Mexico. Bernal was the face of the rebirth of Mexican cinema: he was the main star in Amores Perros (Alejandro G. Iñarritu's first film in 2000), and for many of us, he still is the face of Mexican cinema.  In the years since, Bernal has won many awards at major festivals, including the Venice Film Festival and the Cannes Film Festival, among others. He has been nominated for BAFTA awards twice, but has never won.
So he's not new to awards and recognitions by any means. He has a career that spans longer than a decade, and many on his path would envy any of his many achievements.
But with that in mind, this is also the first time that Bernal has received recognition in the forefront of Hollywood, the center of the entertainment world. And the award is not for the film or show, but for his work as an actor, as the lead character Rodrigo, a maestro for the NY symphony, in Mozart In The Jungle.
Not only that is relevant, but the fact that he won it in the comedy section (most of his previous work was firmly in the drama camp) adds a whole new perspective on the achievements Bernal has won. This award symbolizes the talent and scope of Bernal. He has already demonstrated he can walk trough the festival circuit, making foreign and art films around the world. And now, he is recognized in Hollywood as an actor who can play in the lucrative comedy genre, which is where the big money is.
Bernal is not a new face but for many, he could be the face of tomorrow.  We are sure the future will be even brighter for him.  You can see Bernal in the film Desierto, directed by Jonas Cuaron (Writer of Gravity)  opening this March in the United States.