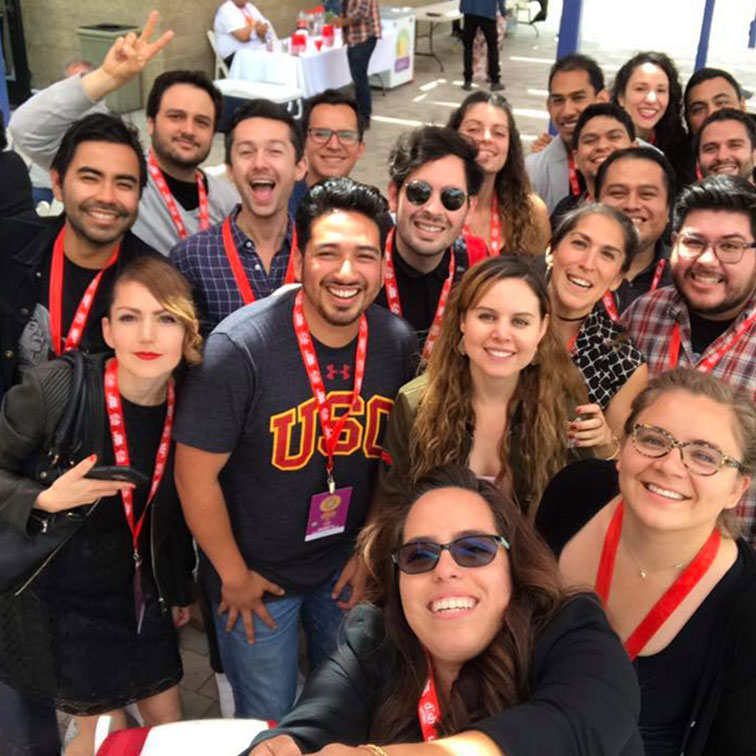 To All Talented Emerging Latino Filmmakers of Los Angeles:
Be part of a growing network of filmmakers eager to voice their creative work
and engage in meaningful collaborations by applying to Tomorrow's Filmmakers Today 2018.
The 20 selected filmmakers will spend 10 days participating in conversations
with top leaders of the Mexican and Hollywood film industry through
talks, site visits and master classes.
The fully-funded program includes the opportunity to showcase
a short film as part of the festival screens.
TFT participants this year will also serve as the jury to select the
best film of Hola Mexico Film Festival, TFT Award.
The application to Tomorrow's Filmmakers Today is now available at:
The deadline for submission is 

April 14 at 11:00pm.
You must be 21-35 years old, reside and currently produce artistic work in Los Angeles area.
If selected, you must be fully available from 

Friday, June 1st at 9:00 am

 to 

Sunday, June 10th

.  
For more information click here: